SITRA Textile Chemistry Division is the one of the oldest divisions of SITRA and it provides accurate, reliable and faster testing services for fibre, yarn, fabric, garment, accessories, packing materials, oil, sizing ingredients, chemicals, technical textile, water, textile effluent and soil / sludge samples using national and international standard test methods.
With 4 decades of experience and skilled manpower, SITRA Textile Chemistry Division has theexpertise to meet the ever increasing demands of today's industry. SITRA's test reports are valid across the globe! The laboratory is accredited by the National Accreditation Board for Testing and Calibration Laboratories as per ISO / IEC 17025 : 2017 vide certificate no. TC 6944.
With our lab working in shifts, we are able to provide the test reports to customers quickly and ensure swift turnaround time. Our online Laboratory Information Management System (LIMS) enables the customers to track the status of their samples, view the results and take print-outs of their respective test reports online.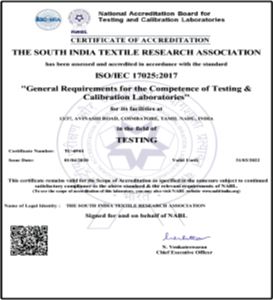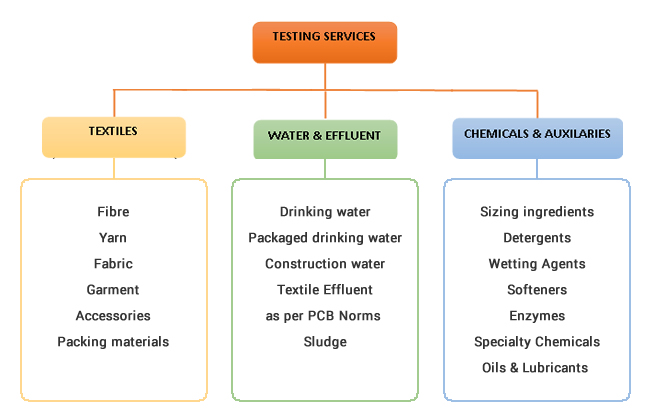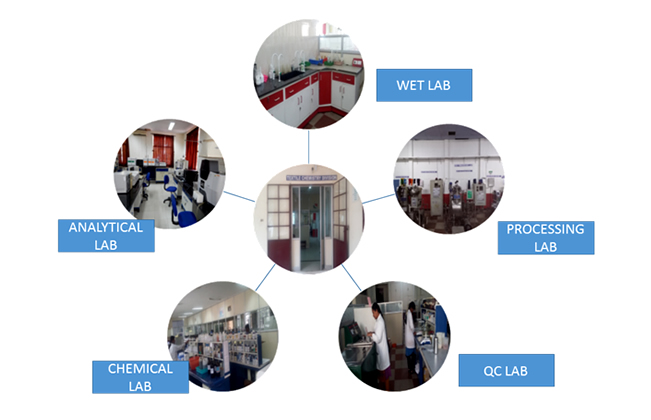 For further details contact:
Textile Chemistry Division,
The South India Textile Research Association (SITRA)
13/37, Avinashi Road, Aerodrome Post
Coimbatore – 641014, India.
Phone: 0422-4215333 Extn: 334
Fax No: 0422 2571896, 4215300
e-mail: [email protected]; 0422-4215334
Textile Processing: [email protected]; 0422-4215310
For further details contact:
Mr. S. Sivakumar
Principal Scientific Officer – Gr. 'A'
Head – Textile Chemistry Division &
CoE Medical Textiles
The South India Textile Research Association
13/37, Avinashi Road,
Civil Aerodrome post, Coimbatore – 641 014
Phone : 0422 – 4215333, 2574367 – 9, Extn.: 360
e-mail : [email protected]