TEXTILE ACCESSORIES TESTING SERVICES
(Click here for testing charges)
The accessories testing services offered by STIRA's Textile engineering and instrumentation division provides end-to-end quality assurance solutions covering Testing solutions for the textile and allied industries. The highlight of SITRA's services is its expertise, delivered consistently, with precision, pace and passion, enabling its customers to power ahead safely.
Testing of the accessories ensures that the risks are mitigated at every stage of development and manufacturing. From accessories such as paper cone, carton box, paper core and corrugated box components, enabling mills to deliver their core products to market with assurance. The accessories testing solutions encompass performance testing to measure torque, tension, compression, dimensional tolerances on nominal size, bridge deformation, material and surface quality, robustness etc.
The division, equipped with modern testing equipment, has exclusive facilities for testing of various textile ancillaries like rings, spindles, ring travelers, bottom and top rollers, meeting minimum requirements for performance and quality standards.
SITRA has been conducting the following tests for textile accessories as per the ISO requirements: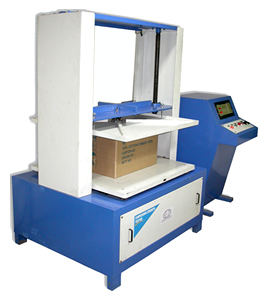 CARTON BOX / CORRUGATED BOX / KRAFTS SHEET
Bursting Strength, Edge Crushing Strength, Box Compression Strength, Puncture Resistant, Cobb Value, Bursting Factor, GSM
Sample requirement : 1 Metre x 1 Metre,
Box Compression Strength : Separate Box is needed.
PAPER CONES
Cone Dimensions, Cone Eccentricity, Cone Crushing Strength, Cone Bursting Strength, Cone Weight
Sample requirement : Minimum 10 cones are required for each test
RINGS
Dimensional analysis, Hardness, Profile cutting & analysis, Traveller matching, Ring all tests.
Sample requirement : Minimum 5 rings are required for each test
RING TRAVELLERS
Stretch test
SPINDLES
Dimensional analysis, Hardness of blade & bolster foot step bearing, Trueness of spindle, Tip wear
Sample requirement : Minimum 5 spindles are required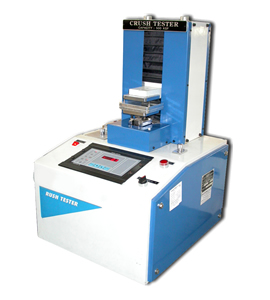 BOTTOM ROLLERS
Dimensional analysis, Hardness, Run-out, Breakage of flute
Sample requirement : Minimum 5 spindles are required
TOP ROLLERS
Dimensional analysis, Eccentricity, Shore hardness
Sample requirement : Minimum 5 rollers are required
RING FRAME TUBES & SIMPLEX BOBBINS
Dimensional analysis, Eccentricity
Sample requirement : Minimum 10 tubes / bobbins are required
CARDWIRE
Doffer, Cylinder & Licker-in profiles
SIMPLEX BOBBIN HOLDER
Dimensional analysis, Load test
FLYER AND SPINDLES
Dimensional analysis, Hardness, Eccentricity, Static balance
WEFT PIRNS
Dimensional analysis, Eccentricity Consultancy